Entrance & Access Control
ID authentication for entry control & visitor management

Automates contactless entry control

Reduces staffing demands

Integrates into existing systems or works as a standalone
Automate entry and access control without compromising security
With our partners, we offer an easy-to-use, affordable system that automates entry control and visitor management while maintaining and enhancing rigorous security. Configurable options and expert consultation help you create the perfect fit for your application.
Veridocs works with our partners to offer software, ID readers, cameras, and badging to monitor visitors, staff and others entering your facility. This innovative access control system is customizable to individual requirements and can function as a standalone, or can optionally be integrated into existing security or building access systems.

Your team can be certain that strong safety and security measures are in place.
Self-Service Access Control Options, Expert Support
Veridocs Visitor Management
Sophisticated authentication of IDs; more advanced than a barcode scan
Visitor logs
Audit trails of ID scans for future reference or enforcement concerns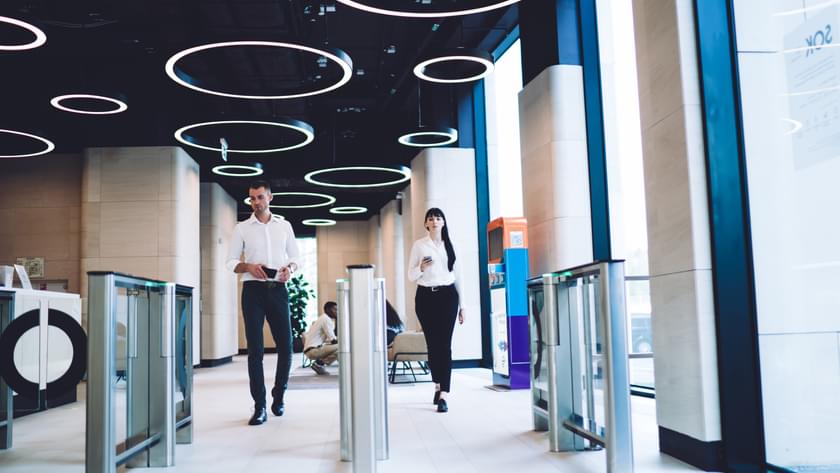 Resources for Custom Needs
Veridocs Visitor Management Enterprise
Everything included in Veridocs Visitor Management, plus additional options:

Watch list checks (e.g. terminated employees, restricted visitors etc.)
Security cameras with covert triggers
Active threat monitoring